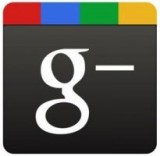 Idul Fitri, a time of family bonds, reunion with old friends, forgiveness and a fresh start.  Idul Fitri, the time of year that Indonesia nearly comes to a complete stop. Everyone packs their bags, jumps on their bike or in the car and heads to their hometown for a yearly reunion with family and friends. Because they pretty much do that at the same time and over the same roads (not much choice) this causes incredible mind blowing traffic jams.
At the same time, people who stay behind in Jakarta get to enjoy Jakarta for one week without the usual traffic jams, without the excessive pollution. Idul Fitri, besides the fact that it stands for reunions, family bonds, friendship and forgiveness, it also stands for excesses in traffic, and not only on the roads.
Now people running websites in Indonesia probably know what I'm talking about. Idul Fitri also seems to be the time that the use of Internet in Indonesia shifts back from 5th to 1st gear. I've been running Tokobagus now for 6 years so I'm used to it, but somehow it still makes me nervous, very nervous. Looking at Google Analytics spontaneously makes me cry and the urge to numb myself with alcohol arises.
But as always, Sangat Pedas is here to serve you and comes to the rescue. No, sorry I'm no Harry P. that can wave his wand and traffic comes back to your site. No, I'm just here to console and comfort you by letting you know that your not alone. And I'm not only talking about the tiny websites like this one, no sir, even some of the giants get their fair share of the digital low season. Below the graph which is pretty much representative for Google's ads impressions in Indonesia showing that it's around 60-65% lower than usual. And you know what they say, shared grief is half the sorrow. Chin up, enjoy the holidays cos everything will be allright in a week or so.
No related posts.