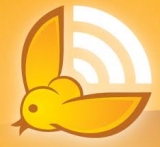 Recently I wrote a post claiming that according to the statistics hyper activity on Twitter gets you much more followers and I announced a field experiment to put this claim to the test and so I did. I added some external feeds to Google feedburner and used the publicize feature to automatically tweet about posts from sites like Techcrunch, Engadget and some others.
I started this experiment on my own twitter account on December 17th when I had 210 followers and now it's three weeks later and my follower base grew over 50% to a staggering 306 followers. Nice result but I annoyed the hell out of some of my more appreciated followers and a rough estimate says that more than half of my new followers are spammers or companies I'm really not interested in.
So my conclusion, auto feeds on Twitter definitely will improve the quantity of followers but has the opposite effect on the quality.