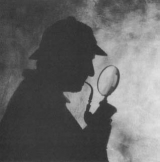 Newsflash! I'm not a journalist. This blog is not a newspaper. Really. I'm actually an entrepreneur doing some small investments here and there in Indonesia. Weird thing though. Apparently this blog was the first bringing the news that online retail in Indonesia is now closed for foreign investments. Weird because again, I'm not a journalist. Weird because this is actually not "news", unless you consider changes to the interpretation of the law that came effective on june 28th 2013 is still regarded news more than 1.5 months later.
So what happened next? Well, Dailysocial contacted me asking for some "proof". Well, I have the "proof" in the form of an official letter of intent from the BKPM but so far my legal adviser requested me not to publish this document as it was sent to him directly and not me. Now, even though I think this letter is an official and public document, I consider myself a smart person by never upsetting lawyers, period.
What happened next was Dailysocial writing a post with the title "Indonesia's Ministry of Trade MAY Have Banned Foreign Investment for E-Commerce Companies". "MAY have…". What the hell do you mean with "MAY have.." ? Is any artcile with "MAY have" in the title even news? Followed by comments like "…but if what Lupker said is true…". This was then soon reblogged or posted on sites like Yahoo and some tech blogs like SGE, because DS is "the authority".
I know the guys from Dailysocial for a long time already and I like them but that's also why I was less then amused reading their article. I don't think anyone has ever been able to catch me on writing bullshit.
Second, Dailysocial, it's not "E-commerce" that's closed for foreign investments but "Online retail". A small difference but really important for sites like Tokobagus and Berniaga who don't sell anything themselves so are NOT considered "Online Retail" and can continue operations without any worries.
Third, I would NEVER EVER have written the post with 100% proof in my possession.
Last, for any official confirmation on changes in the interpretation of the law I'm not the go to source. Simple, if you're not sure that what I write is true then do some fact finding yourself. "Yes sir, but how does that work, fact-finding?" Well, what about contacting the BKPM yourself hotshot journos! Believe it or not, the BKPM has a phone and even a website with a contact form. "Yeah but what happens then?" Well, they actually answer your question… serious:
Dear Mr. Remco Lupker,

Thank you for contacting Investor Relations Unit. Regarding your request bellow, please send a formal letter to the Directorate of Deregulation in order to obtain the Letter of Intent as the official public document which confirms that online retail is closed for foreign direct investment.

Please send your request to the following contact:

Directorate of Deregulation
Indonesia Investment Coordinating Board
Jl. Gatot Subroto No. 44, Jakarta

Sincerely,

Investor Relations Unit
Indonesia Investment Coordinating Board
Well, thank your for this kind and quick response. The cool thing is, the BKPM already refers to the document I requested, they already have given it a name, it's a standard document because they probably expected more people to ask for this document. Here's the relevant quote from the email: "in order to obtain the Letter of Intent as the official public document which confirms that online retail is closed for foreign direct investment."
Nah, Sherlock, bare with me. So I used the contact form asking for an official statement that online retail is indeed closed for foreign investments (Please bare in mind that I already had this document before). The next morning I got an answer stating that I need to write an official letter "in order to obtain the Letter of Intent as the official public document which confirms that online retail is closed for foreign direct investment." So what do you think they would have said if my whole story was a hoax? My guess… and I'm just guessing here, is that they would have asked "What exactly are you talking about mr Lupker? Online retail isn't closed for foreign investments at all" or something like "Hey weird bule, what the hell are you brabbling about?". But no, they knew exactly what I was talking about and gave me quick and clear instructions on how to obtain the document.
So please… professional tech blogs in the world.
Rule #1: news is only news when it's news. It's like fish, you should get it while it's fresh.
Rule #2: For fact finding you need to go to the source, you'd be surprised to see how cooperative the BKPM is.
At least Aulia was professional enough to drop by my office to have a look at the letter and is now convinced, I guess but so far no update to their post. But anyway, peace bro, still love you!
So to all hotshot tech blogs journalist, "jangan sedih" I was the first one breaking the news and don't bother me anymore requesting "proof". You're the journalist, not me, go do your work.