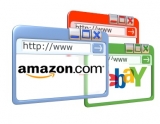 There is this whole thing about Internet investment in Indonesia that seems to be generating a lot of confusion. Most recently, TechInAsia picks up on the subject and went on with an extensive post. Allow me to stir the water a little bit…
[disclaimer] First off, it should be said that anyone who plan to invest 250k USD in the Internet Industry in Indonesia should not rely on bloggers and wanderers.  Checking with a proper law firm won't cost you much and generally should get you some reliable answer.
(I'm curious how a legal consultant work both for the ministry as well as for the' foreign companies to work their way around the new regulation', maybe that'll work, but I'd recommend you to work with a real law firm).
Regulation… What Regulation?
The TechInAsia post, like the DailySocial post before that, was not clear on what regulation are they talking about. I'm assuming that TechInAsia is referring to the DNI - Daftar Negatif Investasi/Negative Investment List - which is a Presidential Regulation and maintained by the BKPM (Foreign Investment Board), the gov't agency in charge of approving each individual applicant.
Since the DNI isn't at all new - it was issued in 2010 - I'm not sure what they refer to as "not official". Of course it's official and very much in effect, as it has been since it was issued then. There are plans to review the list and update it (the list is maintained and reviewed every few years) and yes, in all likelihood there will be some revision very soon.
My lawyers didn't tell me this, we all read about it in the news. The whole economic cabinet lined up on television yesterday and announced upcoming revision to the Negative Investment List. The revision is part of the gov't response to the present crisis and hopefully, will be able to clarify and calm the foreign investors. To my knowledge, there was nothing specifically internetty on the upcoming draft, much less on e-commerce.
What BKPM started doing on June 28th 2013 is to broadly reinterpret the Retail Restrictions from the existing and still very much official, 2010 Negative Investment List to include Online Commerce. Why are they doing this seemed to be rather arbitrary, BKPM supposed to maintain and enforce the list based on coordination with the different ministries. Presumably, one ministry or another is probably pushing for this new broad interpretation.
What are the new interpretation?
As my fellow SangatPedas blogger wrote in the first piece: since there is no specific category to "Online Retail" - then the generic restriction for Retail sector applies. While it might well be that they could interpret the provision to be "electronic transaction is legal action which is done using computer, computer network, and/or other electronic medias" as the TechInAsia consultant projected (BKPM does have some discretionary authority to approve each applicant) , most likely, it won't.
My reading of the letter as well as past conversation with people in the BKPM as well as the Ministry of Trade suggests that the current interpretation extends only to Retail activities, ie. those with own inventory and including payment collection etc.
The investment restrictions applies to all small retail (as defined by the minimum retail space), 100% domestic capital and restricted for foreign investment. It is effective and official and presently being enforced.
How to Get Around it?
If you're a Foreign Investor and you're about to invest in an Indonesian Online Retail startup, the answer is, I'm not sure. If you're an Indonesian Online Retail Startup planning to raise funds from Foreign Investors, the answer is, You can't.
Is there a way to go around this restrictions, the answer is most probably yes, just as people have been going around and breaking the laws through the ages. Applying for a different designation for  your company (eg. from Retail category to Web Portal, which is open for foreign capital) will probably work for some, but you still cannot sell merchandise  or collect payment directly.
Keep in mind that while simply designating a different label to your company will probably allow you to acquire the nominal permit and start an operation, when the tax office decided to look into your book at the end of the year, there could be a whole different kind of headache to deal with.
How will it affect the industry?
Since this restriction is only a few months old, apart from causing a whole lot of confusion, it doesn't seem to have an immediate effect yet. Since most local Online Retail players are relatively small and conducted most of their fundraising in private, it's hard to know exactly how many new applicants are being turned down (I'm aware of at least two).
For the existing large players with foreign ownership, the enforcement is a little murky. Presumably, they would be given some time, (a year or two) to make arrangements, but the investor won't be able to increase their holding.
For the future however, this doesn't bode well for the industry. The government should know this. Most of the Indonesian consumption relies on foreign materials and the internet is no exception. Local startups need to work with foreign players to get the know how, tech assets as well as access to capital.
The Indonesian Internet scene is very much in its early days and any regulatory messup won't serve any good. Scaring investors away at this stage will be not only damaging to what momentum of growth we currently have, but will also send all the wrong signals to foreign investors.
Government can help in encouraging growth and enabling wealth creation to happen, by making the rules clear and transparent. It may well be time that the industry players work closer with the relevant agencies to develop  specific categories and applicable regulations. This will help foreign investors to come as well as making it easier for the local startups to plan for growth and strategic direction. While we're on it, the gov't should also make clear what are the other laws and regulations applicable to the internet players in general.
But no, generally speaking, sadly, the Indonesian government isn't in the business of making things clear. We're all very much aware of this and thus it would be up to the stakeholders in the industry to actually do something about it.
Ah well… I've a feelin' like this thing won't go away too soon and we will hear more about it soon enough.