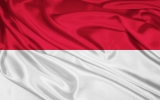 It's now been almost 4 months since Arno and I parted from Tokobagus and truth being said, I miss it a lot. After 7 years working so close with a great team and becoming friends I guess that's normal. But the upside is that I had some time to put things in perspective and analyse things from the outside.
In the first month I left Tokobagus I was contacted by a reputable e-commerce company for a prestigious job which after some short consideration I declined for several reasons. I find that everybody assumes that my next venture will be e-commerce related, everybody but me. Yep, I love the e-commerce business, or more correct, I love the Internet industry.
Indonesia is in theory one of the countries with the most potential in the world when it comes to Internet and e-commerce. Every investor you meet will tell you the same based on the reasoning that every country in the world works the same. A very simple and defendable argument but without any notice of some fundamental differences in the Indonesian retail supply chain.
This week a remembered Rama from Dailysocial asking me about a year ago the question: "So what do you think about the Indonesian e-commerce market, is it gonna grow?" Back then I actually didn't even understand the reason for asking and my answer was over confidently YES. But after 2 years in Jakarta and learning a lot how things work in Indonesia I totally understand why he asked me this and I'm not sure if my answer would be as confident as then. Probably now I would say it still needs a long time to really live up to it's promise, 5 years perhaps.
Tokobagus was in fact the best thing we could start 7 years ago, it's not really e-commerce by definition, it's a classified site bringing buyers and sellers together. This basically empowers people to do business the way they're used to but finding buyers or seller in a more efficient way. Though Tokobagus still has a long way to go I'm pretty sure they will live up to the promise and expectations of becoming an e-commerce giant.
So what are some of the fundamental differences between the e-commerce market in Indonesia and for instance in the US or Europe? Where lie the opportunities and where is it gonna be really hard?
When I was in Holland 3 months ago I dedicated my time on renovating my house and bought a lot of new appliances and furniture since most of the stuff was beyond the expiration date and slowly but surely falling apart. Everything, from furniture to refrigerator and washing machine I bought online. The reasons are obvious for me, more choice, better price and next day delivery.
Now back in Indonesia things are different. For one of my new employees I wanted to buy a laptop and I searched online and found the one I wanted but decided to check Ambassador Mall first. This trip saved me around $80 on a $600 laptop which is quite significant and I didn't have to wait a few days. So why is it so hard in Indonesia to leverage on the benefits of e-commerce? After all the overhead is lower, you don't need to pay rent for a shop and you can process orders more efficient and thus cheaper.
One of the reasons lie in the way the retail supply chain works in Indonesia. First of all, this is a market of monopolies, for most of the big brands there are exclusive import and distribution contracts. This means that for a most of the popular products you can't really say it's an open market and prices are controlled by few. If tomorrow I would import Gucci on my own I'm pretty sure the next day I will have a lawsuit resulting in instant bankruptcy.
Now this is nothing illegal in Indonesia and I actually don't blame anyone. My guess also is that the companies and people owning and investing in the humongous malls want to protect there investment and the big brands see it (at least for now) as a much bigger outlet than e-commerce sites. The corporates owning malls will for sure be less amused if tomorrow someone would start selling the same products knocking 10% of the price because they operate from a cheap warehouse in the outskirts of Jakarta. Since price is the #1 motivator for people to buy online you can see the challenge here.
So if you can't offer products cheaper than what can you do? Looking at the camera section in Lazada I notice I miss a lot of the new models and have to conclude that stores like JPC and TokoCamZone offer a wider range. So offering a wider range of products is also not easy and I'm sure Lazada is putting in all the effort they can, which with a $60mln investment from JP Morgan should be a lot. But though an investment like this seems huge, it's nothing compared to what local business men and corporates invest in malls.
And then there's the "alternative market", by some referred to as the "black market" but I'm sure my lawyer won't be happy if I call it that so I won't. The fact that a laptop in Ambassador Mall costs about the same as when you import one in the official way straight from the manufacturer is not really motivating. While the larger corporates chose to buy the officially imported item from Bhinneka, most individuals will go for the lower price often without the official guarantee from the manufacturer.
And then the Daily deal sites…. The model is so easy to copy that that's exactly what happened. If you think there are a lot of classified sites then have a look at the number of companies that try their luck in a market where the leader Groupon is not really looking healthy. The concept itself seems great but merchants don't get what they expect, no upselling, no returning visits but they have/had to knockoff 60% of the price. Now we already see Groupon pivoting to become more off a search engine for less attractive deals. And looking at Indonesia, the best deals you simply get using one of your many credit cards. No need to purchase anything upfront of which you're not entirely sure you're gonna use it. Just check with what credit card you get a discount and you'll get the best deal.
Yep, this is a long narrative that might cause a depression. But my point is not that e-commerce has no future in Indonesia, it just needs a different approach. Investors and entrepreneurs need to leave the concept "What works in the West for sure will work in Indonesia too". Quite frankly this is ignorant, arrogant and exactly the attitude that cost a lot of foreign investors a lot of money when trying to penetrate Asia.
So far the winners in the E-commerce market are the small and medium sized business and the individuals who make some money on the side. I can't back this up with cool Nielsen statistics but I'm 110% sure that most e-commerce transactions are done by individuals and by now small businesses that started as an individual selling on Facebook and classified sites. The reason is simple, they offer products that are not available in the malls. They offer alternatives that are unique and relatively cheap. Same goes for entrepreneurs like Aria, the founder of Ganti Baju and Tees.co.id, both companies sell clothes but every item is unique.
I'm currently looking in investing in a shoe company, a super cool shoe company that designs and manufacturers shoes in Indonesia and sells it through every e-channel (including BBM) available. Yep, travel and shoes will probably be my next bets in Indonesia. Which indeed is the land of opportunities for e-commerce as long as you have an eye for the local factors and not blindly copy the Western concepts.
E-commerce is a tool in business, it's not a business itself.