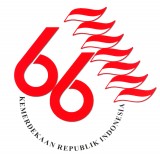 August 17th 1945 is a day that the people of Indonesia celebrate the end of a long period of oppression and foreign occupation. After the bankruptcy of the Dutch East-India Company (VOC) Indonesia became a Dutch colony under the name Dutch East-India.
I'm Dutch and I know that Dutch people knowing and talking about this period often tend to downplay the situation with arguments like "We developed Indonesia" or "We brought Indonesia many technologies and lots of knowledge especially in agriculture" and so on. Now that might be true but conveniently some 'details' are left out. First, any colonisation and oppression is wrong and an act of war. Second, the war fought in f.i. Aceh was brutal at the cost of many lives of Indonesian and the establishment of concentration camps in Papua New Guinea are a dark page in both the Indonesian and Dutch history. One thing that's still inexcusable is that in later history books used at schools in Holland there's hardly any mention of the suffering we put on the people of Indonesia. On top of that the Dutch occupation was followed by a Japanese oppression which cost the lives of between 2,500,000 and 4,000,000 Indonesians.
With such a history of oppression, sacrifices and suffering it's no wonder that Independence Day in Indonesia is a big happening year in year out. This year already 66 years of independence was celebrated. The biggest and most prominent ceremony is held at the Indonesian State Palace in Jakarta where the president every year invites prominent Indonesians and foreigners.
So you can imagine that was surprised and deeply honored to hear that we've received an invitation to attend the Independence Day ceremonies at the State Palace in Jakarta. Especially since this is not an event one can easily get invitations when your a foreigner and not an official representative of the state such as a diplomat of politician. Another saillant detail is that it's only since 7 years that the Netherlands sends official representatives to attend the ceremonies. So I'm honored and considering the history also humbles that I got the opportunity to attend the ceremony. For this I have to especially thank Mr. M.Sirot who's the founder Senkom MITRA POLRI, an organization we have a long time and very pleasant cooperation with on various events.
The ceremony made a huge impression on me and is one of the highlights of my 2,5 years living in Indonesia. Thanks people of Indonesia and on to HUT 67!

No related posts.