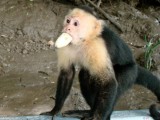 Somehow I keep seeing articles written by Indonesians about the Indonesian startup scene questioning the creativity, vision and strategy of Indonesian Internet startup entrepreneurs. I'm not sure whether it's frustration about lack of an Indonesian platform being an International success or the will to push Indonesian Internet entrepreneurs and developers to a higher level or both. Anyway, a few weeks ago I read an article in the same category on Daily Social that actually slightly pissed me off.
The post I'm talking about is a guest post on Daily Social written by Razi, the owner of a for me unknown Digital agency called "Bridges and Balloons", titled "Developing a Sophisticated Demand Culture" (mirror). Before people argue I use things out of context, please read the article and feel free to check out other articles on Daily Social which is actually a pretty good tech blog for Indonesia.
The post kicks of pretty bold:
I feel like some development projects in Indonesia might as well be chaired by monkeys: show them bananas and they'll dance, describe the possibility of a better banana and they'll throw crap at you.
Always fun to bring in the monkeys and bananas statement but this reflects more a presence of frustration than respect for what other people do and sets the tone for the post.
I am concerned at times to meet people who focus on the "how" over the "why" of a project. They prefer copying existing examples over exploring real problems and identifying the appropriate solution.
Well this is one is funny in an ironical and contradicting way, the article is published on Daily Social which is basically a copy of Tech Crunch. So Razi uses a copycat website to spread the message that people should NOT copy websites? ROFL! Second, have you ever considered that using an existing concept could in fact be the best answer to the questions why and how? When we started Tokobagus it was because we saw the need for especially small entrepreneurs to reach a bigger target group by going online and our conclusion was that a classifieds site could be the best answer. The same kind of reasoning probably goes for Daily Social and just about a million other websites/platforms.
If we look at the local web scene we can find many examples of websites geared for advertising over usefulness.
Absolutely true, but again you're also attacking the site that gives you a platform to spread your message: Daily Social. A quick count tells me there are 8 banners on the page where we can read you post. But, I gotta agree to some extend here, many people make the mistake to assume that in the end advertising will pay the bills.
The most visited news portal in the country has a layout and design that looks childlike and reminds me of something I'd throw up after a bad Mexican dish.
+100 writing the writing style! Obviously Razi is talking about Detik, which quite arguably is "somewhat" over-bannered. Well Razi, let me invite you to the most crappy Mexican restaurant I can find in Jakarta so you can throw up something that's worth $ 60.000.000, I'll pay for the dinner. Btw, I'm taking a wild guess that Daily Social's content partner Detikinet didn't publish this post, but it is nice to see that the content partnership doesn't result in censorship.
This has lead me to believe that we should collectively strive to promote a more sophisticated demand culture. Sophisticated in the sense that the consumer/public/user demand is sufficiently aware, complex and intellectually appealing.
Basically Razi's stating we should all limit ourselves to activities on the Internet that are sophisticated, complex and intellectually appealing. So that means no more Harry Potter or Transformers? No more Facebook? No more Youtube? No more football? No more Ninja fruit? No more soaps? This statement will probably do petty well in the intellectual community but reflects a mindset that's pretty detached from society and comes across as quite condescending. Sure, it would definitely be nice if people read more books and challenge themselves a bit more intellectually, which probably applies to me as well. But why do things perse have to be sophisticated, complex and intellectually appealing? When looking at the the web but also in general the best solutions for needs and problems are the most simple ones. In the end it's not the expert but the consumer that decides what serves their needs best, which platforms will prevale and which will go down.
Razi runs a digital agency and having owned and run one myself for years I'm oh so familiar with the frustations that come with the job. A company asks your help for setting up a digital strategy but sometimes has a hard time accepting and implementing the professional advice you give them. The person your dealing with knows a lot about his business but sometimes simply lacks the knowledge of the Internet and things get even worse when the person has an "expert" friend who's opinion he values more than yours.
It happens and it's frustrating but that's what you have to deal with when you run a digital agency and fortunately there are many customers who do take a leap of faith with you. I can understand the frustration but the only remedy for that is creating your own startup. This way you can put your ideas to the test, you won't be limited by other people and when your successful you will gain so much more credibility and authority for your next post.
But please keep on posting, the fact you have a different opinion only makes your post more interesting to read and makes it excellent inspiration. PEACE BRO!
UPDATE: Read Razi's quick response here. Conclusion: Razi is ok and discussion closed. Happy Sunday!