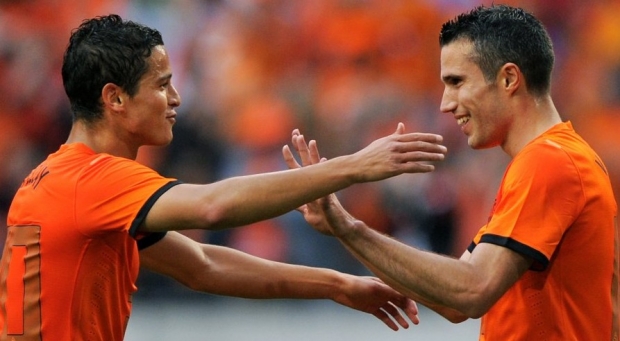 With only a week to go to the EURO 2012 it's time we confess color and obviously the color of this month is ORANGE. And the stars seem to be aligning. At last there's a final decision in the long and nation-wide discussion about who's going to be Holland's central attacker. I'm glad we still have some common sense and that van Persie (for now) is our indisputed central attacker and in the final practice match he and Afellay showed the chemistry that was missing with Huntelaar.
Arjan Robben seem to have shaken off the Champions League debacle and showed some world class football last night by at times degrading Northern Ireland's defenders. Also Sneijder showed he's in top shape by hitting another free-kick just right in the top left corner. Yes peepz, whether you like it or not: Holland FTW!
Forget about startups, UI's, fundings and keynotes, this month it will be all about EURO 2012!