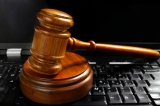 UPDATE:
There has been a discussion about the definition of a "Public Service". In the context now most agree with my definition of "a service that's accessible for the public". But I gotta agree that usually "Public Service" is defined as a government service such as gas, electricity and public transport. So probably they should change it to "Public Accessible Digital Service".
For people who still disagree with this interpretation please read art 1 par 4:
Penyelenggara Sistem Elektronik adalah setiap Orang, penyelenggara negara, Badan Usaha, dan masyarakat yang menyediakan, mengelola, dan/atau mengoperasikan Sistem Elektronik secara sendiri-sendiri maupun bersamasama kepada Pengguna Sistem Elektronik untuk keperluan dirinya dan/atau keperluan pihak lain.
Translation:
Electronic System Operator is any person, state officials, business entities, and community provider, manage and / or operate Electronic systems individually or together to Users for Electronic Systems her needs and / or needs of others.
Pretty clear in my opinion.
ORIGINAL POST
This week the long awaited and probably feared Indonesian E-commerce law PP 82 became public and even though I'm no longer (directly) involved in any e-commerce business I thought I would take some time to read it. Mind you, this law is just the beginning and will be followed by 10 government regulations which will provide more details.
My friends from Dailysocial already reported on this law yesterday highlighting the part that requires any e-commerce company doing business in Indonesia to register in Indonesia as well as running their platform on a .ID domain name. Already excisting e-commerce companies are excused from the last clause, for now they are allowed to continue running their service on a .com or any other top level domain name.
Though I agree that the need for a .ID domain name is weird to say the least, it seems that the law poses bigger worries for new and existing e-commerce players in Indonesia. I won't be discussing the whole law but just highlight some things that attracted my attention.