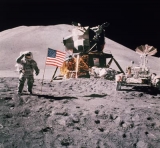 Millions of companies world wide fall victim to Social Media Marketing companies every day #FACT! One of my tweets today that pretty much expresses my feeling about the Social Media Marketing Industry. I also said that the profession Social Media Marketeer is somewhat like a taxi driver, but for the last job you at least need a drivers license and a permit. Pretty bold statements and btw not meant bad towards all the nice taxi drivers.
I realize what I'm getting myself into here, it's almost impossible to prove the absence of something because just one occurrence will prove me wrong. Obviously I'm talking about successful Social Media Marketing campaigns. And of course there have been successful Social Media campaigns but bear with me to make my point.
Social media exploded in the last years and half the world has a accounts on Facebook, Twitter, Google plus and all the other digital gathering places. And I'm smart enough to understand that a platform that is able to communicate with 100′s of millions users has a huge marketing value. Hence we, Tokobagus, monthly spend a shitload of money on Facebook advertising and that works pretty well. But this is advertising like we do in Adwords and many other ad networks.
Now the problem is that the digital industry in my opinion always has been and still is a industry rich of "cowboys". It's still a market where "mr. one-eye is king". Where some one who shouts "tweet - like!" is instantly promoted to social media expert. So a new industry emerged, an industry  Social Media Marketing "specialists". Mind you, 99 out of a 100 times these are self-proclaimed specialists.
These self-proclaimed specialists will tell you that social media is "new" media. Well, BOLLOCKS!!! I say media is media, nothing new about that.
And then these "specialists" with barely a few hundred followers on Twitter themselves (mostly based on the follow back strategy) go to companies to explain the wonders of social media marketing. How they envision a "brand activation" campaign that will "mobilize the community" through the smart use of "Influencers" And if you might not be convinced they will tell you that the world of marketing has totally changed and everything has become social now, for realz.
Oh, btw, this whole activation/mobilization thing will cost you around $100.000 which may sound like a lot but it will be awesome, I promise you that mister! We're gonna bring you in touch with your community and your brand will be so down with it that it will be the next hippest thing in town. BOX!
Cool, so what influencers are you gonna use?
Uhmmm, let me see…. well, I'm afraid we'll have to get back to you on that sir, but it will be SUPERDUPER!
[If they come up with a name, wonder how the fan base of this person relates to your target group]
Ok, so what measurable results can I expect?
Uhmmm.. yeah… I'm afraid we'll have to get back to you on that one as well mister. But don't worry, social media marketing is a sure thing!
So what were the results in numbers of your best campaign so far?
Well, we did this whole package for company X and it was a huge success! They we're super satisfied to say the least!
Ok, but the numbers?
Yeah, let me get back to you on that one as well.
Chances are that if you ask these questions that you will never hear of these awesome, hip and activating cowboys anymore, it worked for me anyway.
First of all social media is like any marketing channel depending on reach, if you have no reach in social media you can have the best campaign ever but it will be hard to get something of the ground.
Next, you need to have a campaign that actually appeals and connects to social media users. Keep in mind that people using facebook and twitter are mostly interested in communicating with their friends and not to interact with companies. This already puts you 1-0 down before you've even started. The key factor of the success of a social media campaign is whether whatever you do is appealing enough to users to participate and cause a viral effect. Easy you might think, ou just buy a "viral" campaign. Unfortunately this is not on the menu of the agencies and if it is their lying. Simply because you can only know that something will go "viral" once it has proven to go "viral". If there's any agent that can guarantee me a "viral" campaign he's got my business.
Social media are nothing more than another channel to use for your communication and advertising. You should definitely invest in building, or better extending your community to social media like Facebook and Twitter. Social media is great for all that but it will take time and patience to build, lots of it. If you want to use an agency to help you with that, by all means be my guest. But as soon as they come up with a proposal which will set you back 5 figures or more, just ask them the questions I asked.
And just in case the cowboys have their answers prepared (they read SangatPedas too), ask yourself, if these people are truly "Social Media Gods", would they come to you to get your business? Or would they use it directly for their own benefit risking not yours but their own time and money?
So all you social media specialists, prove me wrong! If you can prove you have something that's more effective than instruments like the usual SEM or even TV campaigns contact me but come prepared.