As some of you might know, at the moment Tokobagus is housed on Bali, also called paradise island. Anyways, someone on the other side of the world came up with the brilliant idea that it would be better for the business to move to Jakarta. Though that seems to make sense, the general feeling here is that this move is not considered as an upgrade. So what do you do as management? You start a charme offensive! I mean it won't be for nothing that 16mln people chose to live in Jakarta, if Bali is really all that good there would be 16mln people living on Bali. Right? So in this new category we're going to educate our co-workers on what Jakarta has to offer and why Jakarta beats Bali.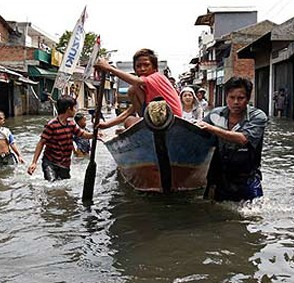 This weeks reason beats Bali on their on turf: water sports facilities and flexible public transportation.
Any ideas from real Jakartians can be dumped in the comments!
RELATED POSTS: