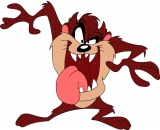 I'm not a collector, well I try to collect money but so far I really suck at that. But there's a huge worldwide community of collectors that collect just about anything you can and can't imagine. When running a local classified website you need to pay attention to this collectors community which is extremely trade intensive. Actually, it's the collectibles that made eBay and the online auction model big and eBay on its turn had a significant economic effect for collectibles by setting true market prices through simple but optimal laws of supply and demand .
KrazyMarket is one of the local Indonesian sites that focusses on collectibles and tapping into the collectors community but has a really hard time getting some traction, simply because it's not easy to reach the local collectors community and then to convert them to online trading. At Tokobagus we tried a lot of things to get into this community but we realized that the only way to do so is by just looking them up in the real world on collectors events. This was the reason why we decided to become the main sponsor of the 3rd Toys Mania event in Jakarta. Yesterday was the first day of the event and I decided to check it out, to get a feel of the community and maybe to buy some toys for my daughters upcoming birthday.
This years Toys Mania event is held on the 6th floor at the STC Senayan and is exactly the right size for a serious but still cosy and warm event. Relative to the size of the location, people turned out in big numbers and just observing the sellers and collectors I think that online trade will never replace events like this nor is it intended to do so. Events like Toys Mania are a day out, away from the daily routines and a chance to meet with people who have the same passion and interests. But events like this only happen once a year in a region and generally only attract collectors living in the region.
Online trading sites/communities allow collectors all of the country to keep in touch regardless of their location. Also it enable collectors to find and buy that one special item that another collector 500 miles away has put up for sale. So even though it will take time to let the Indonesian collectors community accept online trading as one of the ways to find the items they're looking for. Now if you want to start selling some of your collectibles you should definitely check the 10 tips for buying and selling online. One extra tip is that you always should make a different ad per item. I still see a lot of online sellers putting dozens of items in one ad and thus saving some time but losing a lot of potential traffic. 10 ads dedicated to one specific item will get at least 30 times more visitors in total than one ad packed with 10 items.
Anyways, I loved the Toys Mania event and ended up buying some toys for my daughter and a t-shirt for myself. From a business point of view I'm really happy to welcome more and more collectors to Tokobagus.com and we'll definitely give them the attention they deserver.