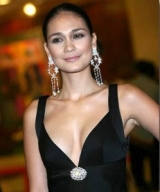 Having become a celebrity myself *kuch* I'm used to having many friends *kuch* and many media attention. But there's a dark side to being a celebrity: the inevitable stalkers on Twitter. Of course you can easily block creepy followers but with 1,522,631 followers that can be a time consuming and inaccurate operation. After all you don't want to block your nice fans that just hunger for some kind attention but obviously you want to get rid of the real, often silent and devious, Twitter stalkers.
There are people out there claiming they have created an app for that but unfortunately these are just plain criminals who are out to place a virus on your computer making you end up worse than before.
Being an IT guy and celebrity myself I feel the pain and misery of celebrities on Twitter and I came up with a solution that's mind blowing simple and effective: The Twitter Celebrity Stalker Service.
All you need to do is follow my twitter account and send a tweet mentioning this account with the hash-tag #CelebrityStalkerAlert. That's all! No apps, no payments, no commitments. Please allow us 24 hours to check your celebrity status because for now this service is only available for genuine celebrities.
The first country this service will focus on is Indonesia but obviously high-profile celebrities from all over the world are welcome! The first stalker cell has already exposed themselves to us.
Not satisfied with our service? with a single click on the Unfollow Button you're membership is automatically and instantly canceled. It's just celebrities sticking together. Sangat Pedas at your service!
Disclaimer: This is a non-guarantee but free service. Any connection with the contest between Tokobagus and SangatPedas on who gets the most celebrity followers is purely coincidental *kuch*, REALLY!. Sangat Pedas reserves the right to engage in Twitter conversations with the (female) members of this service but will deny any stalking activities and decline any liability in a court of law.