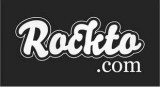 Let's start this post in Rockto style: Howdy y'all! Now many readers might think I'm an arrogant *beep* who's only criticizing others and thinks I'm Gods gift to mankind. Well, you might have a point, I haven't been all that positive about the Indonesian startup scene but that's gonna change now!
Ever heard of a site called "Rockto"? Huh? Well chances are you've never heard of it but you should have. Personally the whole bookmarking/sharing/recommendation phenomenon doesn't really appeal to me, sites like Digg and Reddit completely passed me by. But somehow Rockto (Rock TOday) is different, Rockto is pretty cool I guess. Rockto is an Indonesian social sharing slash social bookmarking site slash social recommendation site, it's social anyway and it's awesome! It's so 4.0! Rockto is the one Indonesian startup that "as is" could and should conquer the world.
Hooooh, WTH???!!! You might think. Never before there were posts on Sangat Pedas being so positive about an Indonesian startup unless it was with a high doses of sarcasm like my post about Koprol. So why does Rockto rock? Why is Rockto so cool?
It's not so much the badges (which certainly look different), neither the Rockpoints or the QR codes (who uses them anyway). But Rockto does what it's supposed to do, meaning every function works well and pretty fast. Second, it looks awesome & cool. I mean just check this interface. Cool right? You know, Sometimes it's hard to put your finger on why you like something, I guess I just like the whole style, the image which is fresh and young and inviting. And nothing wrong with their mobile version as well at least on my iPhone.
Unfortunately Rockto isn't as much appreciated as they should and their short of one vital asset: users. Now don't get me wrong because in their competing with just about every giant you can think of like Facebook, Twitter, Google +, Kaskus, Lintas.me, Digg, Reddit and all the others I forget to mention. After a promising start things seems to be going downhill for Rockto and that's a damn shame!
I'm getting married soon so you know I'm completely bankrupt but if I had any money I would love to make an investment in Rockto. But then again, I'm the guy that bets double zero in roulette, I like having the odds against me and chances are I would lose the money. But I would be cool, I would ROCK! So all you tweeps, facebookers and other socials drowned in mediocrity, if you wanna be cool again, get your sorry ass to Rockto and start rocking!
DISCLAIMER: This is not a sponsored post. The writer of this article has declared not te have any shares of other interests, directly nor indirectly, in Rockto or any of it's affiliates. The opinion of the writer of this article don't necessarily represent the opinion of this blog or it's shareholders.